Welcome to Global Caché's Control Tower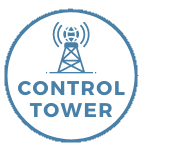 The Global Caché IR Database in the Cloud - your complete resource for IR codes using Global Caché products! Anyone can register and use our database. However, we are pleased to inform you that our VAR, OEM, and Strategic Alliance Partners are qualified for access to our IR database and for integration with our products and yours for your customers use.
World's first cloud based IR database
Complete IR database of over 285,000+ IR codes
Available to our partners and Global Caché hardware users
Easy identification and download of almost all IR code sets in use
Available in HEX and Global Caché formats
For more information on Global Caché and our connectivity solutions, please visit our website. For technical help with Control Tower, see our Support portal. For informaiton on purchasing our products or activating a partner account, email our Partner program.